Edgewatch Acronis integration allow take advantage of powerful Acronis EDR capabilities and supercharge your security posture with External scanning features.
Currently all allerts registered while you Externally registered assets will be reported to your Acronis Dashboard.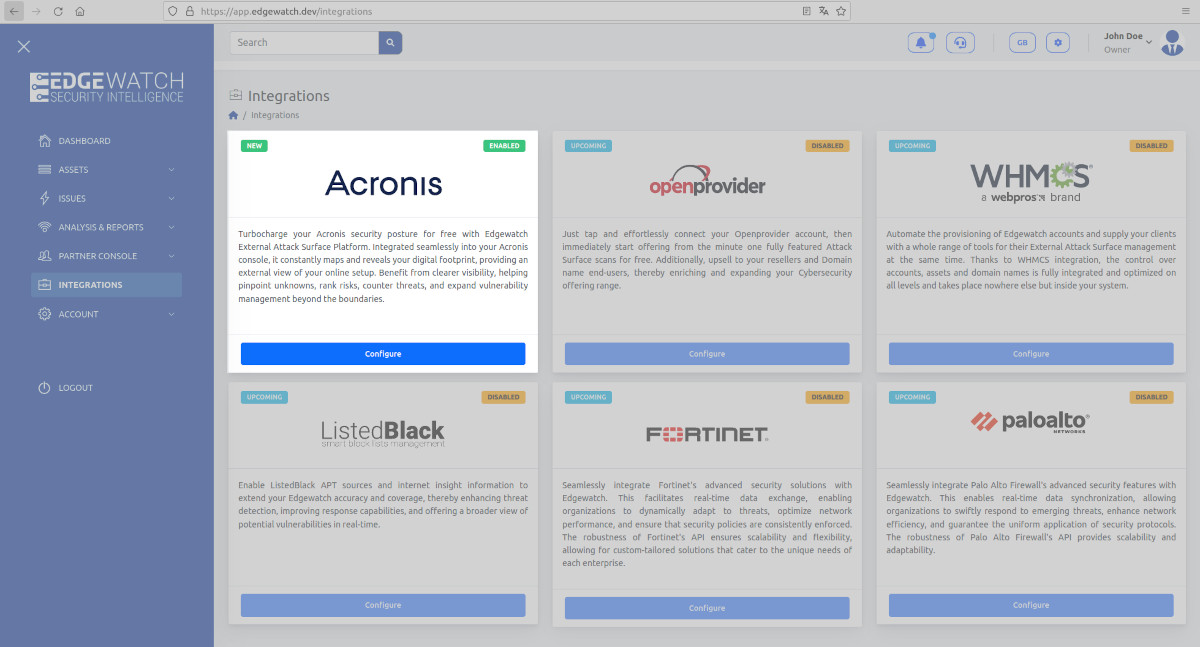 Requirements
Steps to enable Acronis Integration: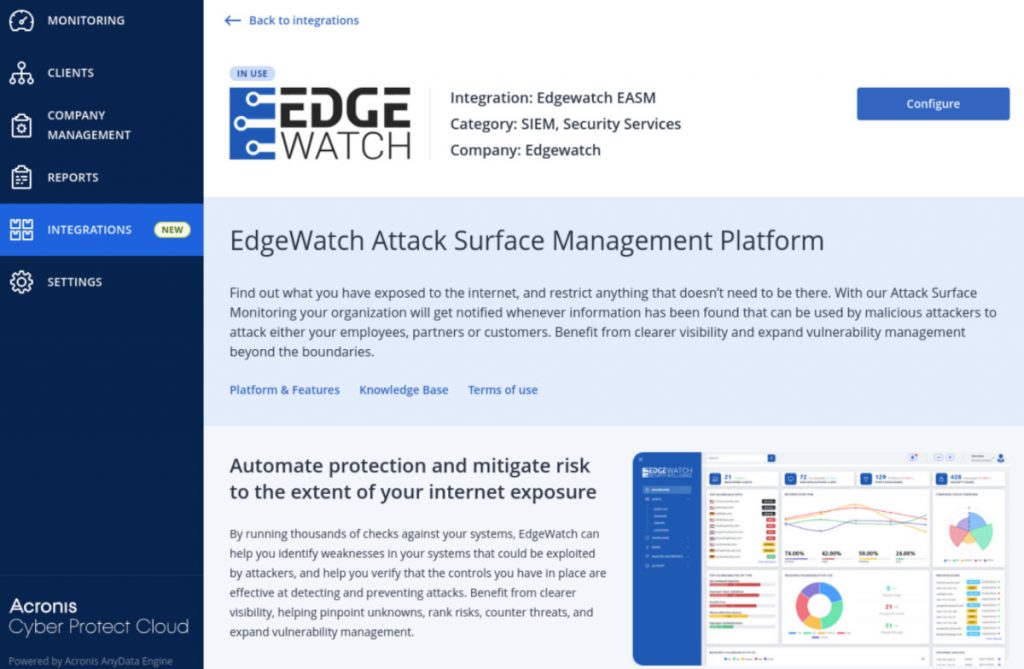 Common Issues
Q. I cannot configure or see any service at my Edgewatch Panel. I get a Message saying that i'm not linked.
A. Please Double Check your Integration is enabled and working. Remember you should enable integration from Acronis Cyber Protect Panel. Otherwise you would get a message like this: