Vulnerability management
Uncover your high-risk vulnerabilities continuously with a hybrid vulnerability management service led by some of the world's leading security professionals.
Close the gap between automated scanning and point in time penetration testing. Augment your team with our skilled security professionals to identify, analyse, and remediate critical vulnerabilities faster.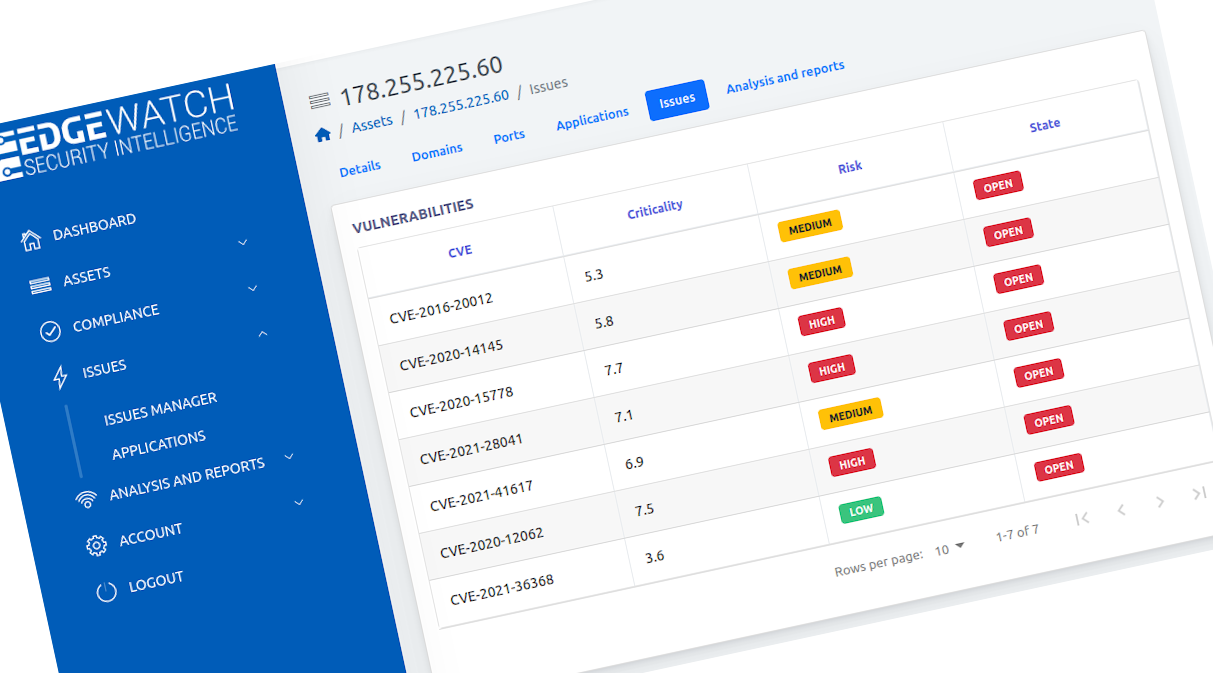 Monitor changes to your attack surface

Run comprehensive security checks
Respond immediately to new threats

Continuous monitoring of your external perimeter
Find out what you expose to the Internet and receive notifications about important changes, such as when open ports and services change, which, if unnoticed, could lead to unnecessary risk.